GREEN DRINK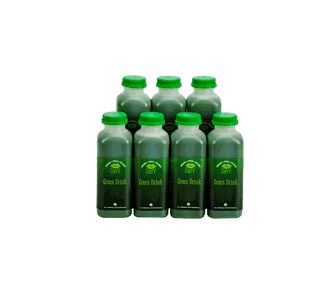 Easiest, tastiest & most affordable way to boost your metabolism, lose weight, have younger looking skin, tons of energy, mental clarity and good vibes.
CLEANSE
Yes! It's possible to cleanse your body and reboot your digestive system without feeling famished. Cleansing has never been easier and tastier.
Real Reviews From People Just Like You…
What can I say about Chef V's organic green drink that hasn't been said before? It is the tastiest
My greatest concern was starting a 5 day cleanse while my boyfriend ate. (Meaning I'd cook and
I'm a 38 year old man whose metabolism died about 8 years ago.  Gone are the days where
Just finishing up the 21 day cleanse and while yes, I did lose weight, about 8% percent of my
If you are looking to shed pounds, feel energized and cleanse your body, Chef V is the way
Chef V's 21 Day Detox = LIFE CHANGING!! I have had a difficult time losing an extra 25
* Statement made by actual Yelp Customers. Results may vary.
Farmer's Market Freshness To Your Front Door
7 Greens For Life
( blended not juiced )
"Healthy" doesn't have to be gross, difficult or even uncomfortable.
At Chef V, everything we do, we believe in making healthier easier.
Our products are delicious, great for you and easy to fit into your daily routine.
'Making Cleansing Easier' Recipe Book
Veronica Wheat, is a nutritional therapist, chef and the owner of Chef V, a thriving organic green drink and cleanse company with kitchens nationally. In Making Cleansing Easier, Veronica shows you how to make delicious and satisfying meals using nutrient-rich foods that are cleanse-approved and good for you.