✅ Not a Multi-Level Marketing Program
✅ 20% commission on approve sales
✅ Absolutely no cost to you
✅ Marketing materials provided
Benefits as an Ambassador:
Offer your friends, family and clients a special discount available only through Chef V Partners!
Earn commissions on all approved orders, including reorders! Easy commission tracking, detailed reporting and reliable payments.
Everything you need to be successful including customized promotional material.
Help your community save time, money and live healthier with our unique products and remarkable service.

Here's what some of our favorite Chef V Ambassadors have to say…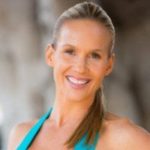 I love being a partner with Chef V! It gives me the opportunity to share my favorite green drink and cleanse with my clients. As a Yoga and Fitness Instructor, people are always asking for a recommendation for gaining energy, losing weight and detoxing. I love knowing that when I send people to Chef V they are provided with top-notch service, a high quality product and they achieve results! In addition, I receive commissions for my referrals!
Adrienne Callandrello
Lifestyle Blogger
JerseyGirlTalk.com
Working with Chef V and their marketing team has been a breeze! I have been able to share with my readers the ease of the process of getting fresh juice right to your door and it has allowed me to offer a great discount to new customers. My readers and social media followers have tried and loved the program, and it has allowed me to earn some money as well. You can't beat that!
Working with Chef V has been a blessing.  We have been able to help our community in ways that I could not do myself, all while making money, what could be better!  From the service to our clients, to the quick help the Chef V team provides, I have never worked with a better organization that is focused on taking care of their customers and their partners.  I could not be happier knowing that I helped my clients, and Chef V helped me.  – Cody Bramlett
Join the Chef V movement in making the world a better and healthier place for families everywhere – and enjoy the exclusive benefits of being a Chef V Ambassador.