get 50% off plus Free Shipping*
use code: 

50PERCENT
*Free shipping in selected areas: Los Angeles, Orange County, San Diego, New York City & North Jersey
Lose Up to 10 Pounds
Easy Intro to Intermittent Fasting
Quick & Powerful
Learn More
Lose Up to 20 Pounds
Intermittent Fasting at it's Best!
Most Popular
Learn More
(Available in Los Angeles, Orange County, San Diego, New York City & North Jersey only)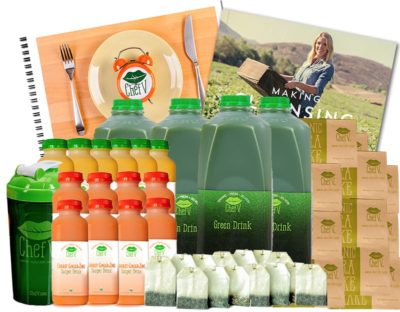 Lose Up to 40 Pounds
Perfect for Intermittent Fasting Experts
Maximum Results
Learn More
(Available in Los Angeles, Orange County, San Diego, New York City & North Jersey only)
Real Reviews From People Just Like You…
On day 3/3 of the cleanse and so far, so good! I have tried at least 4 different cleanses
After many years of yo-yo dieting, personal training, weight loss and weight gain,
Originally I thought I couldn't do it because I love to eat junk food and drink coffee.
I decided to do the cleanse after two of my friends showed me their fantastic results
Thank you Chef V for reviving me! The 3 day cleanse gave me life and re-energized me.
For the first time in my life, I am happy with my appearance! I lost a total of 13
* Statement made by actual Yelp Customers. Results may vary.
.
.
.
Intermittent Fasting
Made Easy
Break your fast
with our
complete breakfast
no prep, no hassle!
.
Each Day You Get
16oz Green Drink
Delicious Detox Soup
Chocolate Protein Shake
Detox Tea
Plus
Intermittent Fasting E-Book
Making Cleansing Easier

by Chef V
Handy Portion & Recipe Guides
Ongoing Support from Chef V
Want to customize your Cleanse? Try Chef V Concierge (866) 709-6060.
Learn More
Welcome to the future of healthy eating!
My Intermittent Fasting Cleanse will jumpstart your transformation to your best self: lean, confident and fit. Intermittent fasting is a lifestyle, not a diet. I started fasting with the idea that I'd do it for a week. That turned into two weeks, a month, and it has been over a year now. I designed my Intermittent Fasting Cleanse to help you take the first step by cleansing your system while you transition to this remarkable, positive life change.
Benefits of Intermittent Fasting
Fasting simplifies your day by saving you time and money.
Intermittent Fasting helps you live a longer, healthier life.
Intermittent Fasting may reduce the risk of cancer.
Fasting can help you lose weight, feel amazing and stay mentally alert.
Intermittent Fasting is much easier than traditional diets.
In my Intermittent Fasting Cleanse, I hold your hand and show you how easy it is to quickly lose weight and enjoy all of the benefits of intermittent fasting with my collection of products and e-guides.
On each day of your Intermittent Fasting Cleanse, you get:
1 Blended Green Drink – One 16oz Green Drink per day to improve digestion and increase metabolism. Cleanse vital organs and rid harmful toxins from the body without the discomfort of other juice cleanses. Our organic green drinks are cold-blended to preserve nutrient density and consist of 7 certified organic green veggies: green kale, black kale, collard greens, dandelion greens, green chard, curly parsley and green leaf lettuce; sweetened with a little apple to satisfy your taste buds.
1 Chocolate Protein Shake – One 16oz Protein Shake per day to maintain muscle and keep you going strong all day. Stay satisfied throughout the day on this organic juice detox with this raw, whole food protein shake made with sprouted brown rice and hemp protein powder. Each serving contains an abundance of invigorating nutrients, including all nine essential amino acids, that rejuvenate the body.
1 Delicious Detox Soup – One 16oz "SOUPer Detox" completing your break-fast each day with a warm, delicious soup that flushes your vital organs and leaves you satisfied. A flavorful soup packed with local, organic ingredients that may help detoxify your body. Enjoy while you cleanse your liver, improve digestion, regulate blood sugar, and more.
My Intermittent Fasting Cleanse comes with easy to follow directions and recipes specifically formulated to help get the most out of your detox. Plus, your very own Chef V Shaker Cup to measure Green Drinks and Protein Shakes.
That's why Chef V's Intermittent Fasting Cleanse is the best. The green drinks, shakes, soups and recipes give you all the nutrition you need to stay satisfied. And what could be more convenient than having them delivered fresh to your door?
Green Drink (16oz each day)
16oz serving: 52 calories, 0g fat, 24mg sodium, 6g carbs, 1g fiber, 6g sugar, and 1g protein.
Certified Organic: Black Kale, Green Kale, Collard Greens, Green Leaf Lettuce, Curly Parsley, Green Chard, Dandelion Greens, Apple and Apple Juice with filtered water.
Chocolate Shake (1 shake each day)
28g Serving: 116 calories, 3g fat, 203mg sodium, 5g carbs, 3g fiber, 0g sugar, and 17g protein.
Organic Pea Protein Isolate, Organic Cacao Powder, Organic Stevia, Luo Han Guo Extract 80%.
Ginger Carrot-Zing Soup (1 every other day)
16oz serving: 340 calories, <1g fat, 474mg sodium, 80g carbs, 13g fiber, 9.5g sugar, and 6g protein.
Certified Organic: Carrot, Yam, Onion, Ginger, Garlic, Turmeric and Sea Salt with filtered water.
Sweet Potato Curry Soup (1 every other day)
16oz serving: 215 calories, 0.4g fat, 467mg sodium, 49.8g carbs, 7.5g fiber, 11g sugar, and 4.3g protein.
Certified Organic: Sweet Potato, Leek, Onion, Garlic, Ginger, Turmeric, Curry and Sea Salt with filtered water.
Do I need to refrigerate my Cleanse?
Yes, Green Drinks and Detox Soups must be refrigerated.
Do I need to start my cleanse the day it arrives?
Your cleanse is good for 7 days from the day it arrives. Consume all products before the expiration date.
Do I need to prepare for my cleanse?
No. No prep is necessary of the Intermittent Fasting Cleanse,.
Will I be able to work and do normal activities during my cleanse?
Yes, you will be able to perform your regular daily activities. Light exercise is fine but listen to your body and don't over do it.