Share Your Before & After Photos
Get $25
Send me Before and After photos holding Chef V Products and I will give you a $25 credit for anything you want. To get started, fill out the form below.
If you prefer, email your story and Before & After photos to [email protected] One credit per customer for images we use.
Check out Pashelle's Before and After photos above – she is a real inspiration to me. Here's what she says:
"Thank you so much.  I work about 13-14 hrs a day in the wardrobe department of a television show. It is so easy to eat junk all day.  Me and the driver (Tim Piro) of my wardrobe trailer committed to the 3 day cleanse and we feel amazing.  Day 1, was the toughest day.  Day 2,  I saw the difference in my everything. And Day 3, was an introduction to my New Self. We Thank you Chef V!"
Cheers to Your Health!
– Chef V, Veronica Wheat
Real Reviews From People Just Like You…
This is the TRUTH! My husband and I already eat very well and are experienced in juice cleanses but this one is something else (in great way). We needed to detox after the Holidays and we could not have chosen a better cleanse. The fact that you don´t consume all that sugar and get to eat a soup at night is wonderful. I usually get very nauseous by the afternoon on regular juice cleanses but never felt sick on this one! Everything tastes great (including the protein shakes which kept our muscle tone) so definitely give it a try! Of course, every cleanse is tough and you need to get over that initial "withdrawal phase" but after, you feel amazing! Biggest "take-away" is that I felt like I finally had time again. Time did not and still does not (3 weeks after) fly. I feel like I can relax and ease into the day!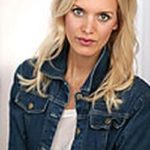 - Marlene